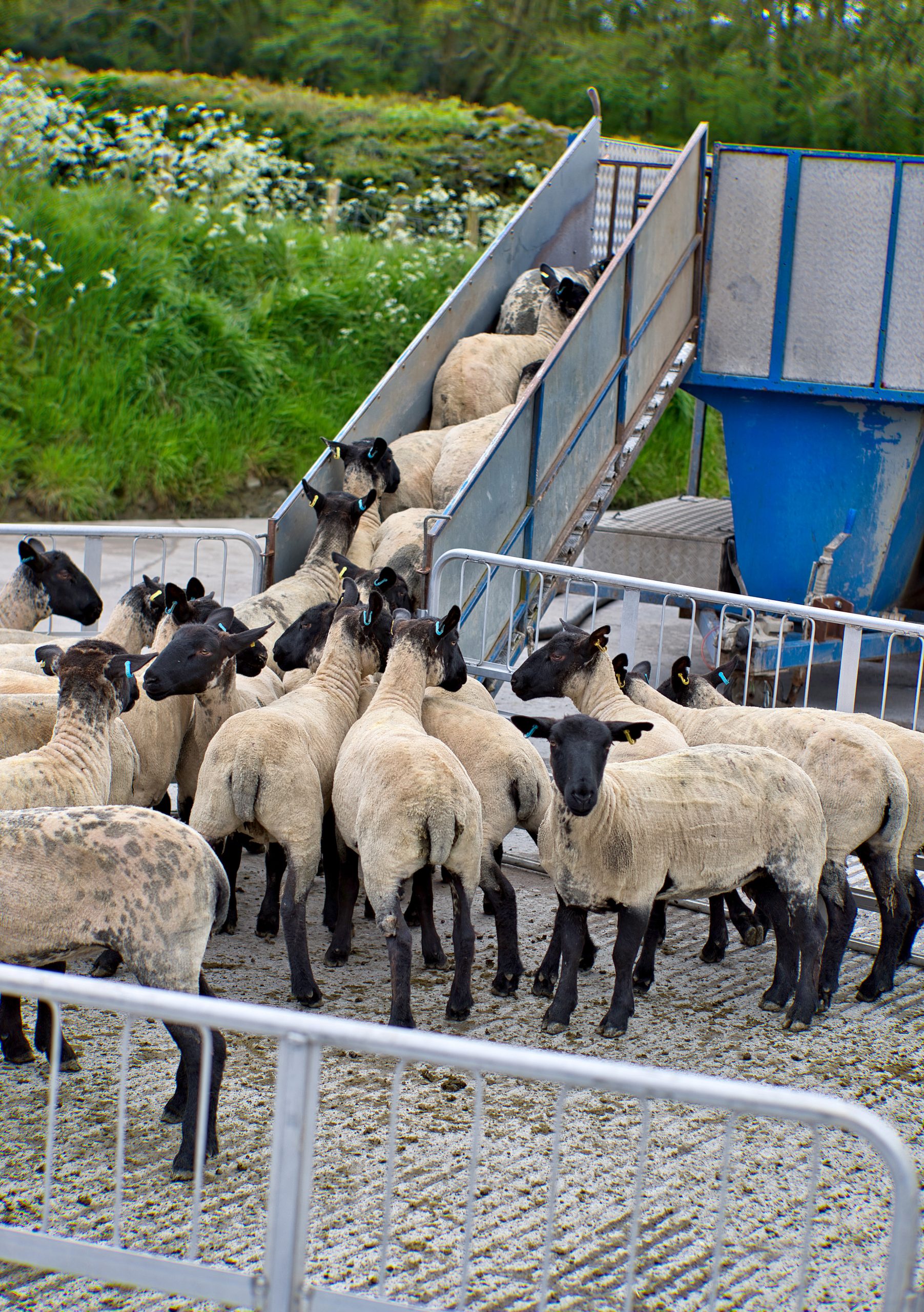 Coleg Sir Gâr delivers the Gwaredu Sheep Scab Project to help control the incidence of Scab in Sheep flocks across Wales.
Since the launch of the Welsh Government funded Gwaredu Scab programme in May 2023, the programme has been inundated with queries, and live mites have been found continuously since the rollout of the project. Dipping has been arranged immediately once positive diagnosis is confirmed and sheep treated when weather conditions allow and contract dippers are available. 
With over 350 index farms and significantly more in-contact farms, the programme has been assisting communities to eradicate scab whilst encouraging co-working and the importance communication plays with coordinating treatment for the best result.
One village near Llandrindod Wells witnessed the benefit of the Gwaredu Scab programme. Within this area there have been 4 index and 6 in-contact farms which have benefitted from the Gwaredu Scab programme. With an average of nearly 1600 head within flocks, compared to an average flock size of 673 in Wales in 2021 (HCC, 2023) this is a region where large flocks are based.
Over half of the in-contact farms, although with the option to blood test, had clear clinical signs, and were able to be diagnosed by skin scrape by discovering live mites. A number of the farms historically had treatment procedures in place, however, a few never used to dip and therefore with the assistance of Gwaredu Scab, this has given them the opportunity to eradicate scab from the cluster of farms. This cluster approach aims to clear whole regions and reduce the risk of reinfection which is the overall objective of the project.
One of the Technical Officers working within the area was Prys Lewis. Prys noted that the strength of the programme has become clear in that all farms have been dipped within a tight timeframe with all neighbours working together to eradicate scab from within the area. Especially considering the number of farms which were showing clinical symptoms, there was an obvious issue in this area.
Two contract dippers were working within the area namely Aled Preece and Alex Shikov. Historically Aled Preece had many of the farms as customers however due to Gwaredu Scab more farms have now experienced the contract mobile dipping service for the first time and hopefully will now continue this good practice as a treatment or preventative control of sheep scab infection.
The farms within the area were split between Ddole Road and Hafren Veterinary practices. 
The involvement of vets, farmers and the Gwaredu Sheep Scab team all working together with the financial support of the Welsh Government demonstrates how with a little coordination we can make a significant difference and move towards a national sheep flock free of scab in Wales.
HCC. 2023. Industry Statistics. Hybu Cig Cymru. Available from: https://meatpromotion.wales/en/industry-statistics